YR. 8 INDUCTION - SEPTEMBER 2022
At St. Patrick's College we are very proud to be at the heart of a community that places such a high value and importance on quality education and development of the Catholic faith. Our school thrives on the invaluable support we receive from our local communities. We are lucky to be served by outstanding primary schools who work closely with us to ensure that the transition from Primary 7 to Year 8 will be a smooth and enjoyable experience.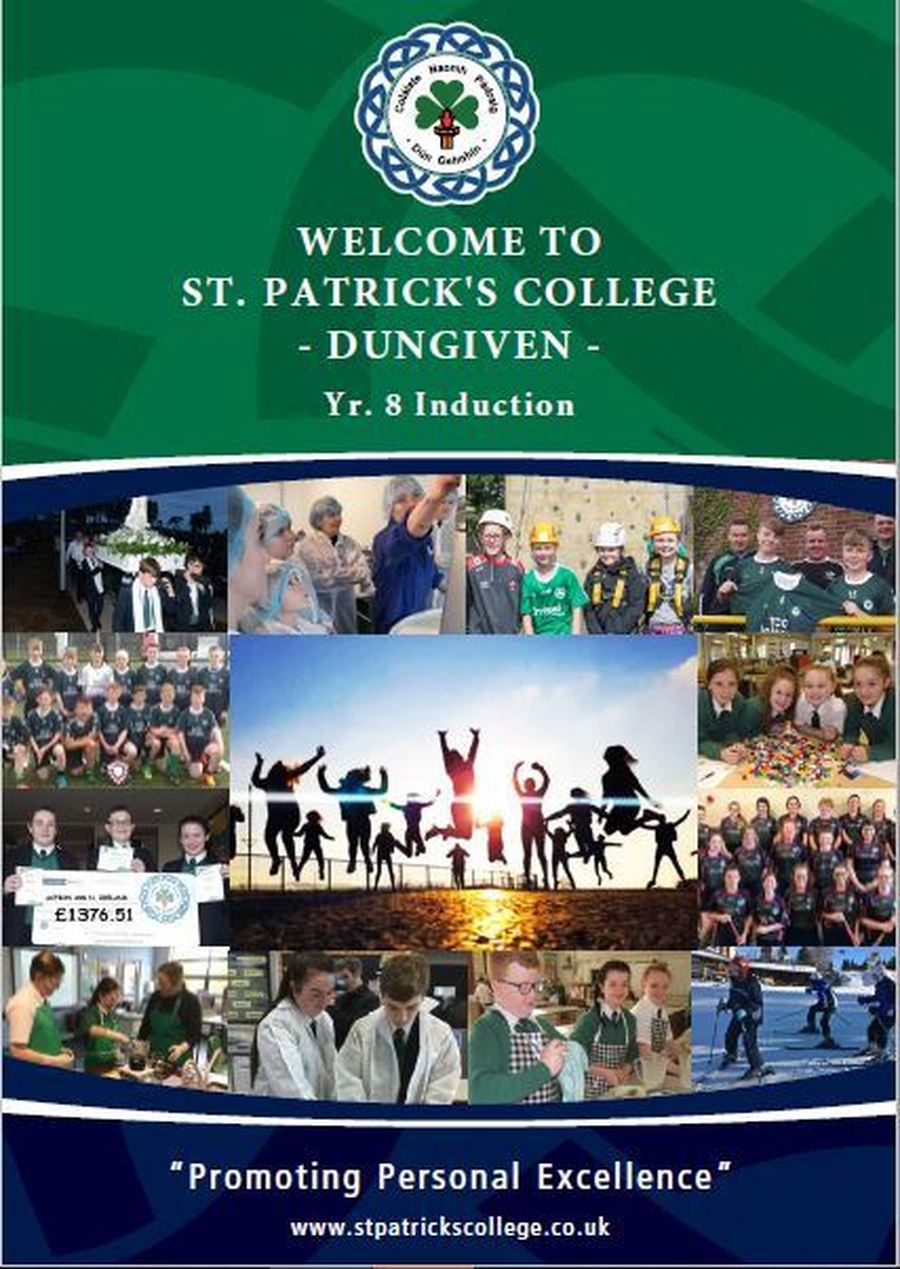 Follow this link to access a copy of our Yr. 8 Induction booklet - Link going live 17/06/22
123
This booklet contains details about our school structure, Pastoral System, daily routines, answers to frequently asked questions, duties and responsibilities of key staff, uniform and equipment.
Follow this link to access a copy of our Pastoral Care and Positive Behaviour policy
Our Pastoral Care and Positive Behaviour policy forms an essential and integral part of the whole school curriculum, contributing to a caring and supportive atmosphere to the spiritual, personal, social and academic development of each individual pupil and involving the active participation of pupils, parents, teachers, external agencies and our wider community.
Follow this link to access a copy of our 6th Form Prospectus 2021
Our 6th Form Prospectus gives an overview of the AS and A Level courses delivered here and in partnership with the other centres of the Roe Valley Learning Community (RVLC). Our 6th Form students engage in a wide range of extra curricular and enrichment activities.