Welcome
At St. Patrick's College we are very proud to be at the heart of a community that places such a high value and importance on quality education and Catholic faith development. Our school thrives on the invaluable support we receive from our local communities.

I am very proud to work with and lead a highly motivated staff who deliver outstanding educational and extra-curricular experiences for all our pupils. Achievement at St. Patrick's College is built on a culture of desire and expectation, where every child is encouraged to achieve a level of "personal excellence" that we proudly celebrate with them.

Our staff are dedicated to the promotion of personal excellence through challenge, support and reward.

CHALLENGE
Our pupils are challenged in our classrooms, sporting arenas and on the school stage to achieve their personal best.
SUPPORT
Our pupils are supported in every aspect of their academic, social, moral and spiritual development.
REWARD
Our pupils are rewarded regularly and their achievements are shared proudly with our wider community.
Thank you for visiting our website. Michael Gormley - Principal
DATES FOR YOUR DIARY
CHRISTMAS CONCERT - THURSDAY 19TH DECEMBER 2019
Our Christmas Concert on Thursday 19th December is always an excellent evening of entertainment with pupils and staff sharing the stage to perform a variety of traditional festive songs and scenes from popular musicals. A great night for the whole family. Tickets are now available from our school office.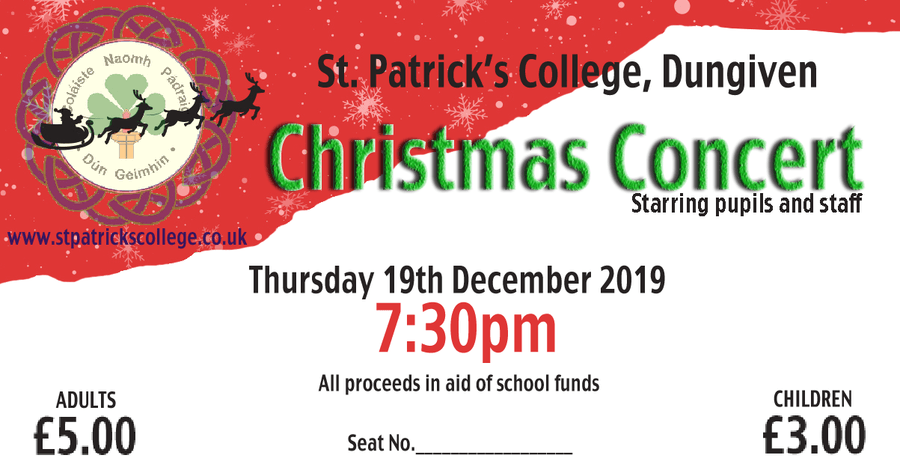 OPEN EVENING - THURSDAY 9TH JANUARY 2020
Our Open Evening on Thursday 9th January 2020 is a unique opportunity for you to meet with our pupils and staff in a friendly and welcoming environment. After a short presentation all guests will be invited to take a guided tour of our subject departments to engage with staff and experience some of the work undertaken in our daily lessons. A valuable visit for all P7 families.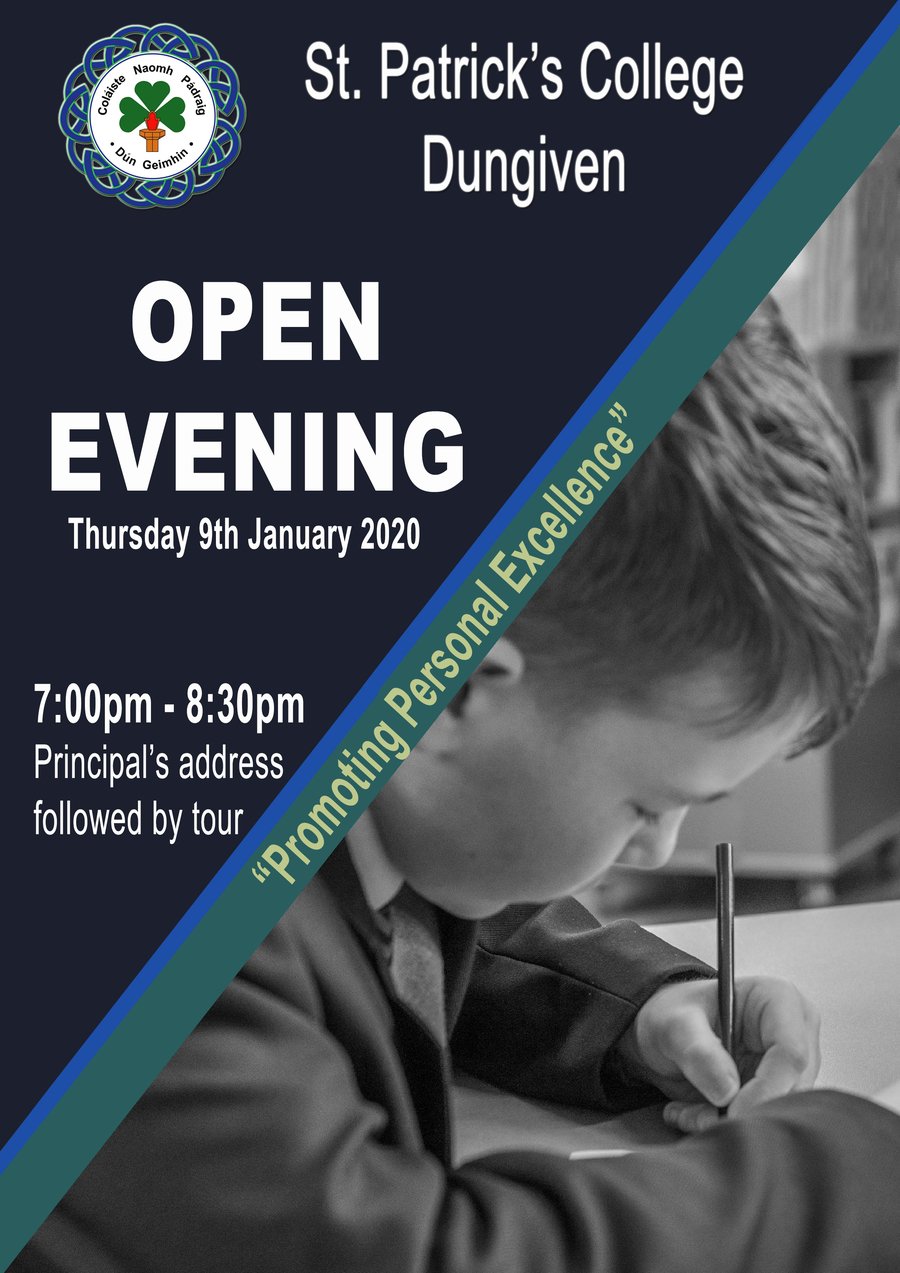 10K/5K ROAD RACES AND FAMILY WALK - SATURDAY 25TH JANUARY 2020
Our 7th Annual 10K/5K Road Race and Walk will be held on Saturday 25th January 2020. This has proven to be a very successful community event that welcomes both experienced and novice competitors from near and far who all enjoy a challenging course and the best post-race hospitality on the running calendar. Runners and walkers of all abilities welcome.
YEAR 8 PUPILS PICTURED ON THEIR FIRST DAY - SEPTEMBER 2ND 2019