* P.E. Uniform ordering link now live *
Follow the link below to access the MFC Sports ordering platform
https://link.mfc-sports.com/teamwear
Copy the following code to access our school ordering page
SLBQ4P
This link includes:
Individual items;
Garment packs;
Sizing chart for each garment: and
Payment methods – Card/PayPal.
* Our school Jersey and Half Zip are compulsory P.E. uniform items, navy shorts and socks can be sourced elsewhere *
This ordering platform will close on Friday 4th September.
Once an order is complete a confirmation email will be sent to a customers email address.
Garments will be delivered to the school individually packed for each student.
* Message from MFC Sports *
Due to Covid-19 restrictions there will be no garment fittings and returns cannot be made if sizes are ordered incorrectly.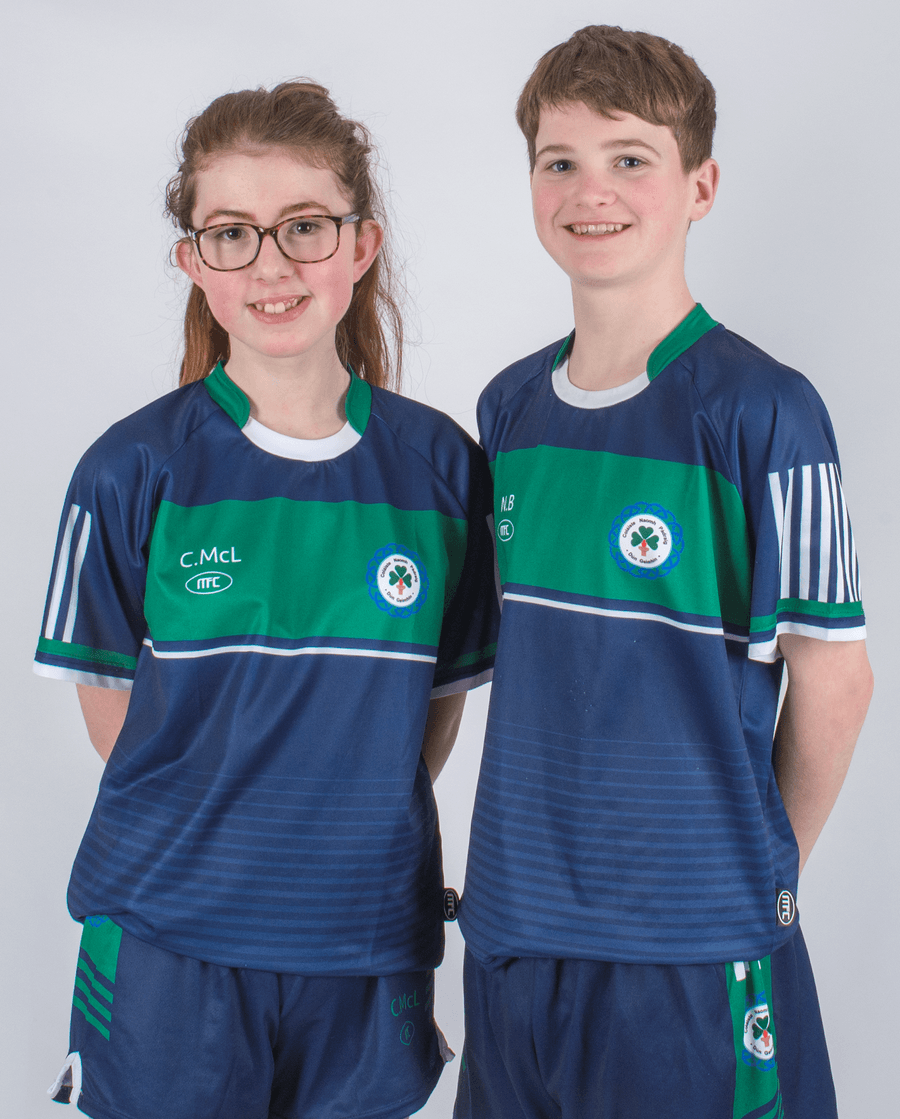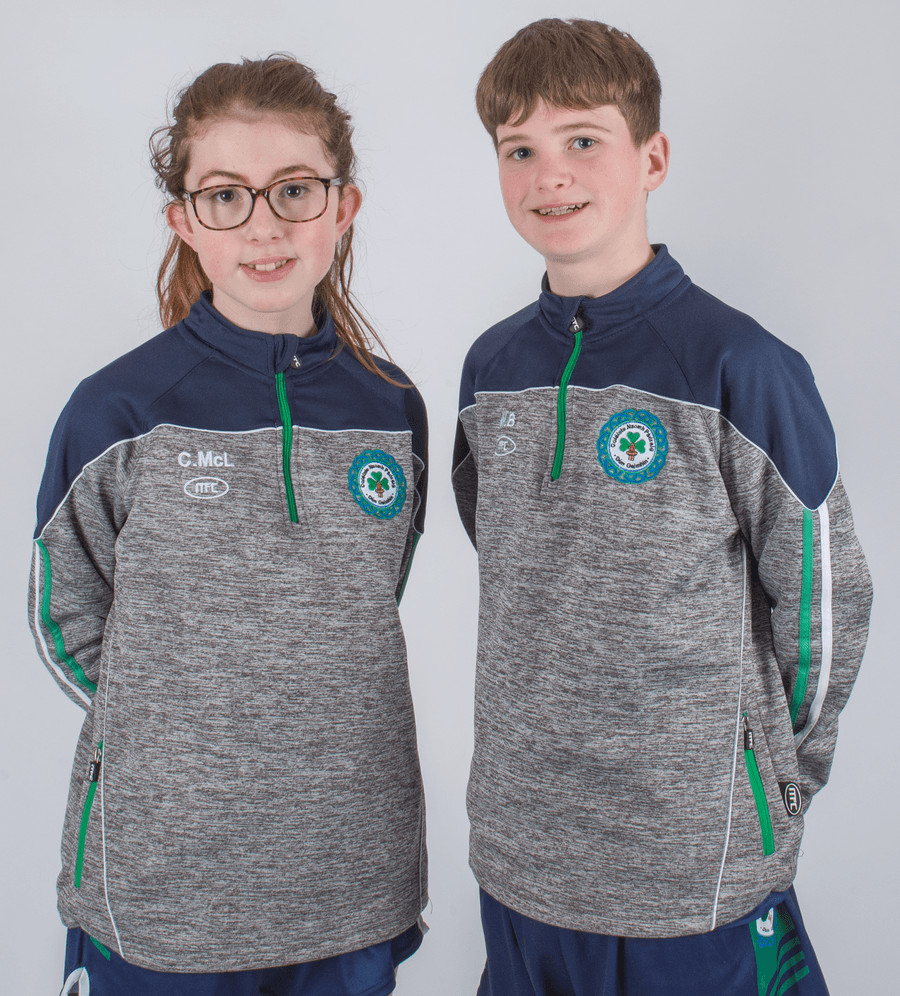 P7 TRANSITION SUPPORT - SUMMER 2020
Welcome
At St. Patrick's College we are very proud to be at the heart of a community that places such a high value and importance on quality education and Catholic faith development. Our school thrives on the invaluable support we receive from our local communities.

I am very proud to work with and lead a highly motivated staff who deliver outstanding educational and extra-curricular experiences for all our pupils. Achievement at St. Patrick's College is built on a culture of desire and expectation, where every child is encouraged to achieve a level of "personal excellence" that we proudly celebrate with them.

Our staff are dedicated to the promotion of personal excellence through challenge, support and reward.

CHALLENGE
Our pupils are challenged in our classrooms, sporting arenas and on the school stage to achieve their personal best.
SUPPORT
Our pupils are supported in every aspect of their academic, social, moral and spiritual development.
REWARD
Our pupils are rewarded regularly and their achievements are shared proudly with our wider community.
Thank you for visiting our website. Michael Gormley - Principal
Download the documents below to access EA Pupil and Family support contacts
FAMILYWORKS
SUMMER COUNSELLING SUPPORT
The Education Authority has made summer counselling accessible and available so that any young person can obtain counselling support between 1st -14th July and 17th - 31st of August.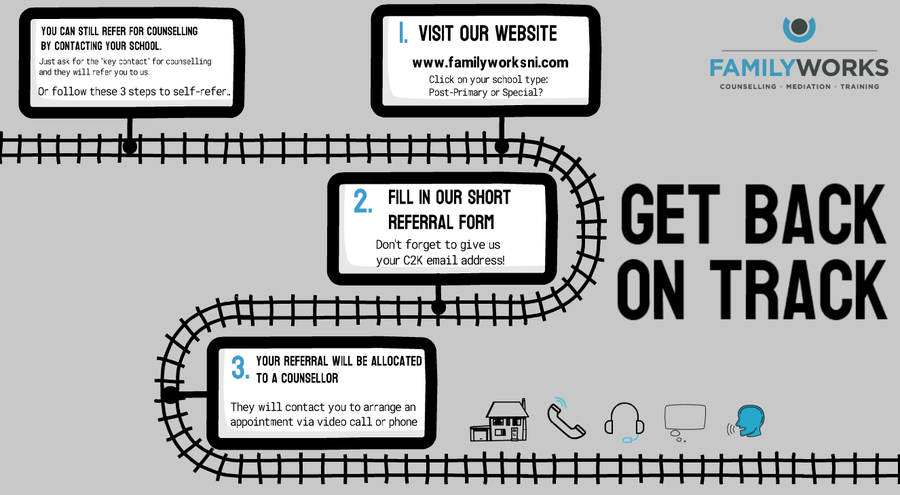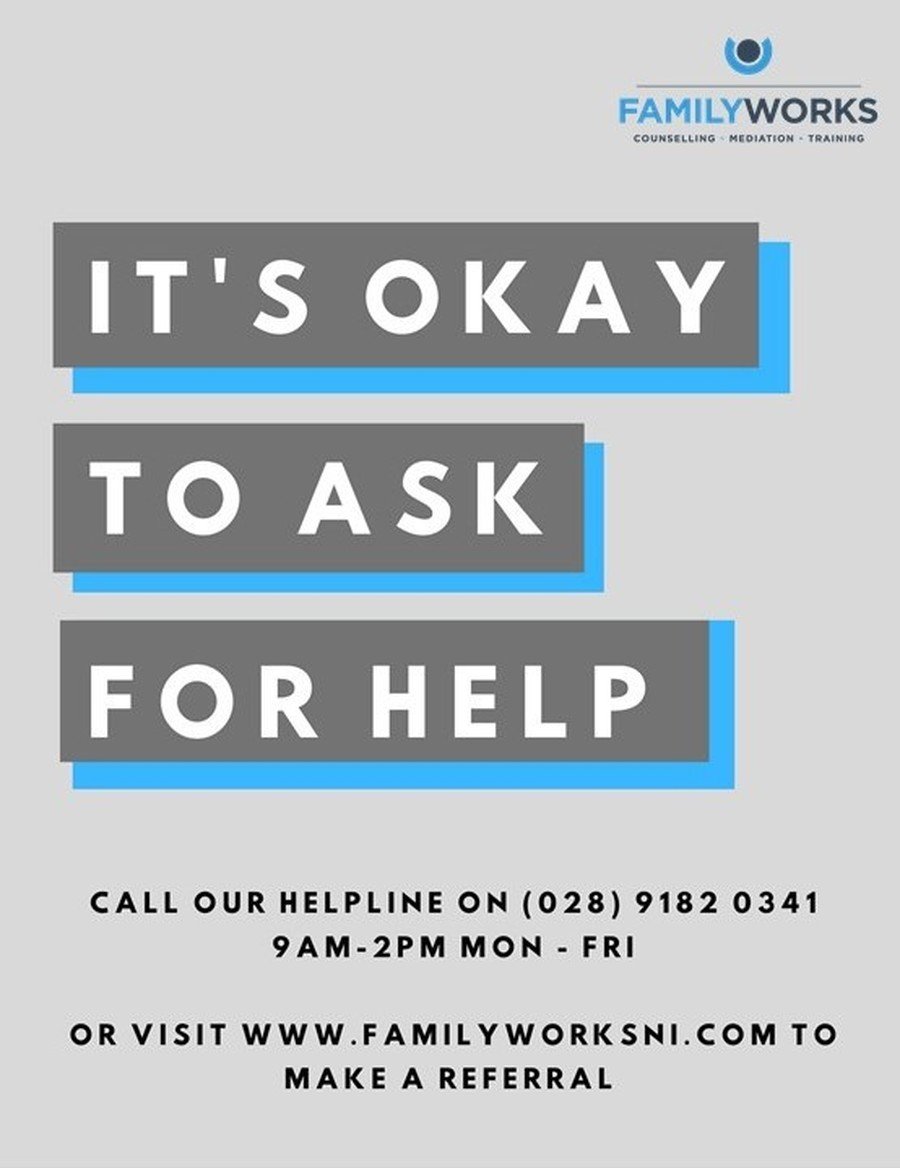 DENI - 'SAFER SCHOOLS' SAFEGUARDING APP
A new safeguarding app is now available to parents and carers to access advice and information on social media platforms popular with their children.
The 'Safer Schools' app focuses on safeguarding particularly in the online world and also provides information and messaging on a full range of safeguarding and child protection issues.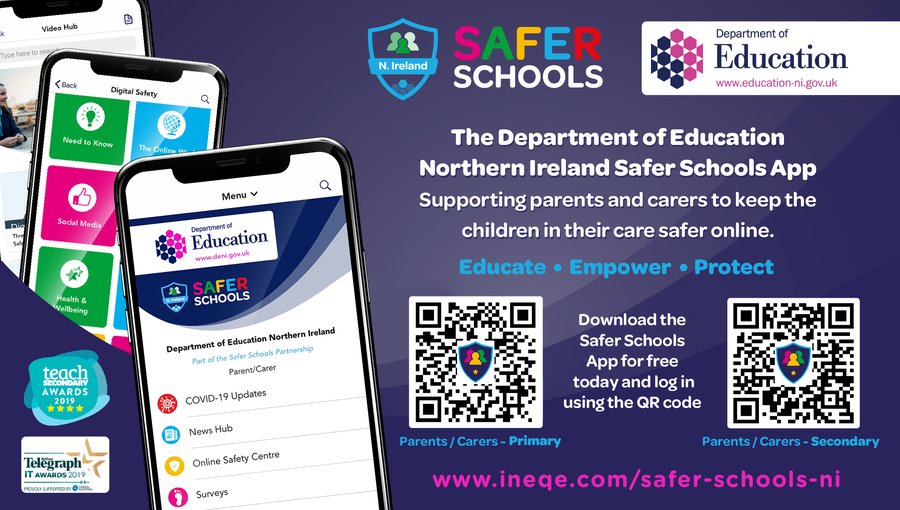 LETTER TO KS3 PARENTS - 4TH JUNE 2020
Download a letter to KS3 parents from Mr. Gormley
LETTER TO YR. 11 PARENTS - 4TH JUNE 2020
Download a letter to Yr. 11 parents from Mr. Gormley